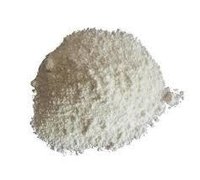 2,4-D Dimethylamie
Product Specifications
2,4-D Dimethylamie

2008-39-1
Product Description
Product Description
---
2,4-Dichlorophenoxyaceticacid (usually called 2,4-D) is an organiccompound with the chemical formula C8H6Cl2O3.It is a systemic herbicide which selectively kills most broadleaf weeds bycausing uncontrolled growth in them, but leaves most grasses such as cereals,lawn turf, and grassland relatively unaffected.
Features
---
 Aeromine, 2,4-Dimethyl Amine Salt is a selectivesystematic post emergent herbicide. It is in liquid state and does not requirelong time for stirring. Aeromin is fully soluble in all proportions andtherefore is well adopted to low gallonage spray equipment, even at high ratesof application.
2. Aeromine isalmost Non-Polar 2,4-D formulation which results in rapid penetration. Any2,4-D when applied to the foliage, penetrates the cuticle by diffusion. Sincecuticle surface is lipoidal (non-polar) in nature and mineral salts of phenoxyacid are polar, they do not match each other leading to slow penetration.Aeromine being non-polarpenetrates the cuticle without any assistance fromnon-herbicidal compounds. Hence there are rare chances of photodecomposition inthe plant surface.
Trade Information
Yes

Contact us for information regarding our sample policy
25 Kg Bag

Africa, Middle East, Western Europe, Eastern Europe, South America, North America, Central America, Australia, Asia