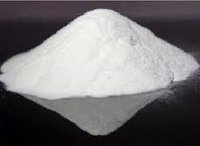 98% Spirodiclofen TC
Price And Quantity
Product Specifications
Biological Pesticide

Spirodiclofen , Other
Product Description
PRODUCT SPECIFICATIONS
148477-71-8
Grade : Tech
Formulation : 98%TC,24% SC, EC
State : Powder
Classification: Insecticides
Product Description
Spirodiclofen is a chemical substance whose molecular formula isC21H24Cl2O4. The appearance of white powder, no special odor, with contact, noabsorption. The eggs, larvae, and Ruoqiang of P. cricket have a good killingeffect, but they have no effect on C. elegans, but they have the effect ofinhibiting the hatching rate of females.
Spirodiclofen isan acaricide and insecticide used in agriculture tocontrol mites and San Jose scale. In the United States, it isused on citrus, grapes, pome fruit, stone fruit,and tree nut crops.
Features
Newstructure and unique mechanism of action: The activeingredient of spironolactone is decane oxime ester. The mechanism of action isto inhibit fat synthesis in harmful worms. It has no cross-resistance withexisting acaricides and is suitable for the control of harmful acarids that areresistant to existing acaricides.
Wide range of killingspectrum and strong adaptability: Endangered to have goodcontrol effect on red spider, yellow spider, rust wallworm, tea yellow peony,cinnamomum cinnabarinus, and two-leaf leafhopper, etc., can be used for citrus,grape Such as fruit trees and eggplant, pepper, tomato and other Solanaceaecrop damage management. In addition, the endangered species have good curativeeffects on pests such as pear wood crickets, cricket crickets, and leafhoppers.
Egg larvae andkilling
: The ovicidal effect is particularly excellent,and at the same time it has a good contact killing effect on young crickets.Although the endangered can not kill the female larvae sooner, it has a goodsterilizing effect on the female nymphs. Ninety-six percent of the eggsproduced after the females had been exposed to the drug were unable to hatchand died at the end of the embryo.
Long duration ofefficacy:
Spironolactone has a long duration of potency,and the production can control the damage of whole claw of citrus to 40~50days. Spironolactone was applied to the leaves of crops and was resistant torainwater washout. After 2 hours of spraying, moderate rain did not affect thenormal function of the drug efficacy.
Low toxicity, lowresidue and good safety. It is very safe for crops underdifferent temperature conditions, and it is safe and low-toxic to humans,animals and crops. Suitable for pollution-free production.

No resistance
: Canbe mixed with most pesticides (except strong alkaline pesticides and copperpreparations). The use of different acaricides in combination with othermechanisms of action will not only increase the availability of spirooxamate,but will also contribute to the control of resistance to insecticides.

APPLICATION METHOD

Uniform Spraying:
Theproduct is harmless to the eggs, juveniles and pupae of the larvae throughcontact toxicity. There is no systemic absorption. Therefore, spray the sprayas uniformly as possible to ensure that the spray is applied to the leaves. Onboth sides and the surface of the fruit, its efficacy is maximized.
Application time:
Itis recommended to control the orange claws in the early stage of pest damage soas to fully utilize the characteristics of long-lasting endangerment.
Spring MedicationSolution 1:
When the hazards of spider mites and yellow spiders meet the prevention andcontrol indicators (the number of eggs per leaf is up to 10 or 3-4 per leafnymph), the use of 34% spirooxamate suspension agent 4000-5000 times (100 mlper bottle) -1000 kg) Evenly sprayed, can control spider mites, yellow spidersfor about 50 days. After that, in the case of red spiders and yellow spiders,once again, they can use a quick-acting acaricide (such as carbendazim, konjac,avermectin, etc.).
Spring medicationplan 2:
For example, when spider mites and yellow spiders reach the prevention andcontrol index earlier, 1-2 quick-acting acaricides (such as carbazide, konjac,avermectin, etc.) are used first, around the beginning of May, 34% are used.Spiroxime ester suspension 4000-5000 times (100 ml per bottle of water 800-1000Jin) spray once, can control spider mites, yellow spiders about 50 days.
Fall medication
: In September and October, when the population of spider mites and yellowspiders rises to meet the prevention and control index, use 34%spironolactylate suspension 4000-5000 times solution and spray it once or mixit with other drugs according to the situation of pest damage, and then controlthe consumption of citrus. Close until the winter clearing.
Application times:
Spirolactoneis best applied once in the growing season of oranges. It can be usedalternately with other acaricides with different acaricide mechanisms. It cannot only effectively prevent and control the pests, but also reduce theendangerment of leafhoppers. Produce a risk of resistance.
Trade Information
Cash in Advance (CID), Cash Advance (CA), Telegraphic Transfer (T/T), Letter of Credit at Sight (Sight L/C), Letter of Credit (L/C), Cheque

20 mt Per Week
Contact us for information regarding our sample policy

Bag
Africa, Middle East, Western Europe, Eastern Europe, South America, North America, Central America, Australia, Asia

All India